Southern Cinderella's Professional Cleaning Services
No Matter Where You're At, It's Always Better When It's Clean
The pressure of keeping your home or business clean can be overwhelming at times. We all want it to be clean, and particularly with today's health standards being at their highest, it is important we keep our surroundings in top shape.
Locally-owned and owner-operated, Southern Cinderella's Cleaning is 100% committed to providing you with consistent, high-quality residential and commercial cleaning services performed by our dependable and reliable Cinderella's. We are licensed, bonded, and insured so you can relax knowing your home or business is in extraordinary hands.
We have no hidden fees and no contracts for residential customers ... and we offer a 100% satisfaction guarantee. Best of all, our customized Cinderella service means you can get your home or business cleaned the way you want, by choosing how often we clean for you as well as the number of hours and type of cleaning you need.
Cinderella's Weekly & Bi-Weekly Cleaning Guide
Regular Maintenance Cleaning Specs
When we come to your home, there are standard services we provide during every clean. At the bottom of the page, you'll find our A La Carte services available upon request.
Kitchen
Clean & polish outside of refrigerator
Clean & dust top of refrigerator
Clean & polish outside of oven
Clean & polish outside of dishwasher
Wipe interior dishwasher of food debris / wipe perimeter of interior dishwasher
Empty & wipe out trash cans
Clean & polish counters & sinks
Clean outside & inside of microwave
Clean stovetop & drip-pans / exhaust fan / polish hood
Wipe out interior oven (no chemicals)
Wipe small appliances
Sweep or vacuum & mop floors
Clean & wipe down backsplash
Wipe exterior cabinets & knobs
Bathrooms
Clean shower & tub
Clean & disinfect toilet
Clean sink & counters
Clean & polish fixtures
Vacuum & mop floors
Spot clean fronts of cabinets & handles
Empty all wastebaskets
Clean mirrors
Spot clean baseboards & window sills
Light dust light fixtures
Bedrooms, Living Room, Dining Room & Common Areas
Rotate dust / wiping of baseboards & blinds or window coverings
Dust furniture with polish & cloth
Vacuum & mop floors
Remove couch cushions & vacuum sofa(s)
Vacuum couch cushions
Clean front & back door glass (includes sliders)
Spot clean sliding glass doors & windows within reach of handprints or pet smudges
Empty all wastebaskets
Dust fans with swiffer
Knock down dust with high duster (throughout room(s) as needed)
Light dust baseboards
Light dust light fixtures
Wipe down / dust lamp shades & lamp base
It is presumed the home will be in order and picked up to facilitate our regular maintenance cleaning service. Any special request cleaning supplies not provided by Southern Cinderella's must be approved prior to cleaning (IE: Bona). Tasks that are not performed unless purchased from our A LA CARTE Menu: Laundry, Washing Dishes, Moving Furniture & or Large Appliances. We offer a 100% SATISFACTION GUARANTEE. All that we ask is that you contact us within 24 hours of your cleaning and we will gladly return to re-clean any areas that may have gone overlooked ~ free of charge. We do not offer refunds or discounts.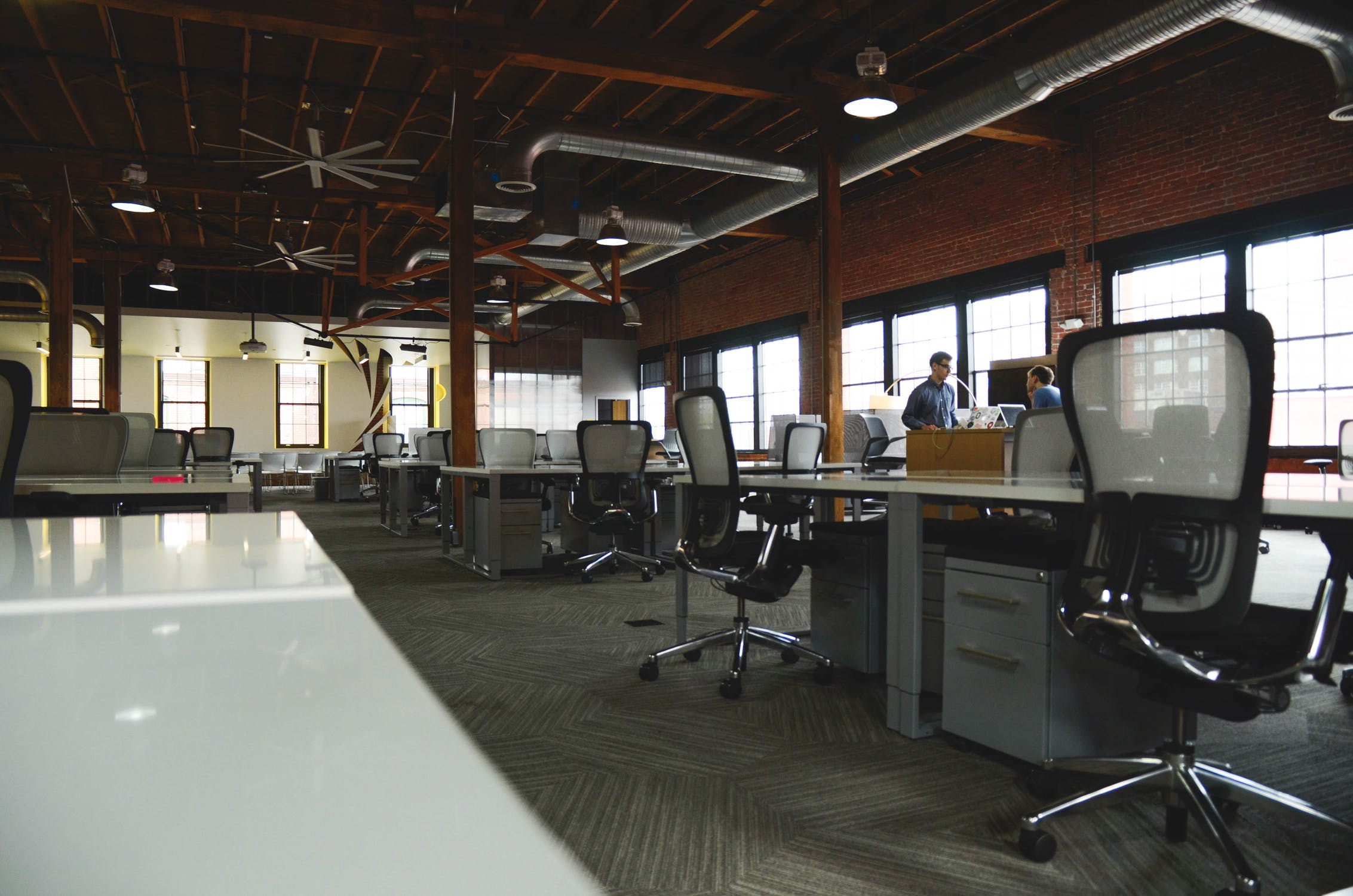 You're busy running your business, so chances are you don't have time to clean. Whether your business is large or small, you only get one shot at a first impression! Southern Cinderella's, will keep your office clean for your staff and customers which is absolutely essential! Not only will it enhance your clients' perception of you, but it will also create an environment you'll want to work in and lead to more productivity and fewer sick days ~ which leads to more revenue!
Request Quote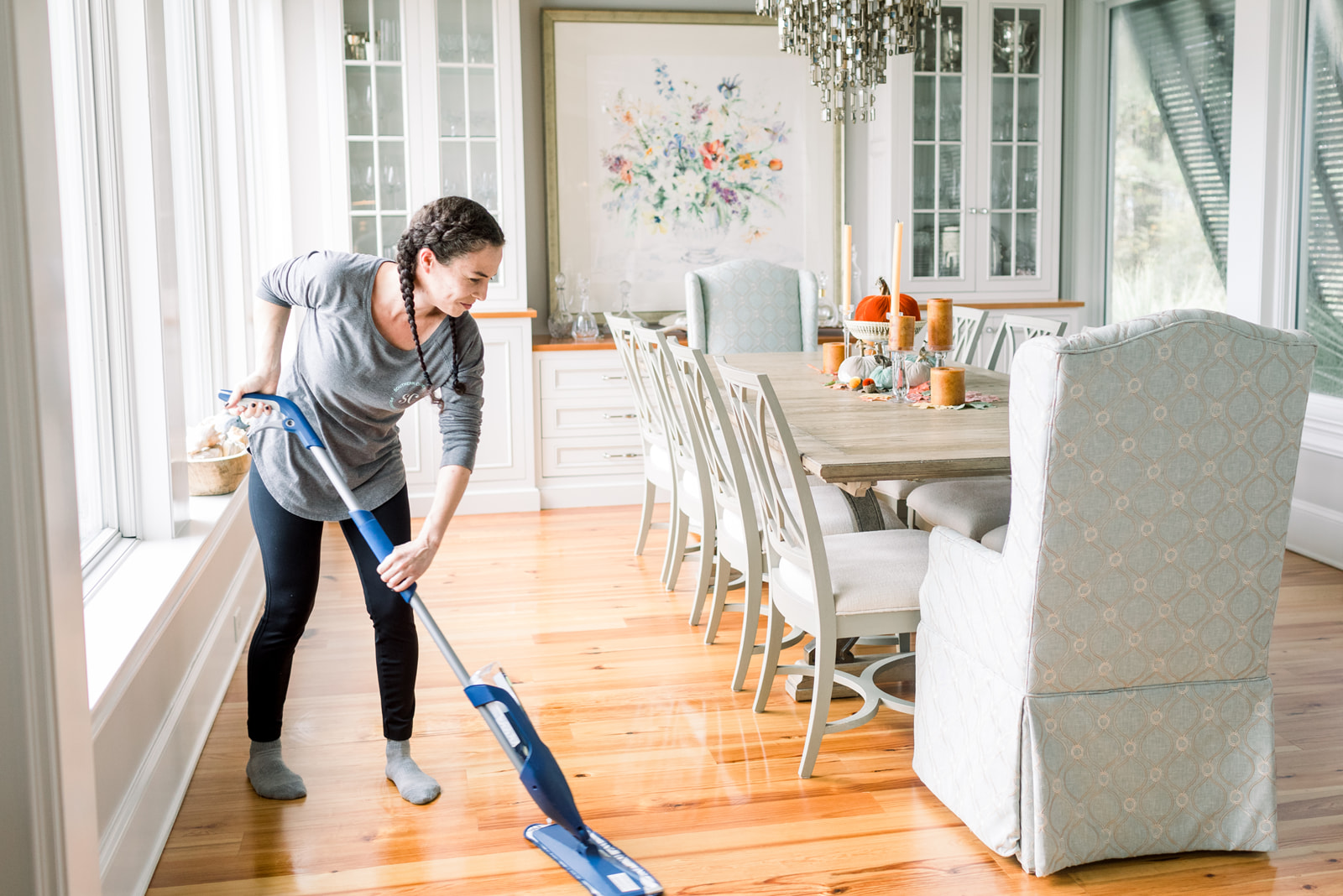 Don't stress about the mess left by pets, children (or even in some cases, your spouse)! We provide environmentally friendly and safe cleaning while caring for your home. We care for your home as if it were our own, leaving your sanctuary spotless allowing you to focus on the finer things in life. Call us today! Our service is available to individuals or families who sign up for routine weekly (1x per week), bi-weekly (2x per month and most popular), and 1x per month service.
Request Quote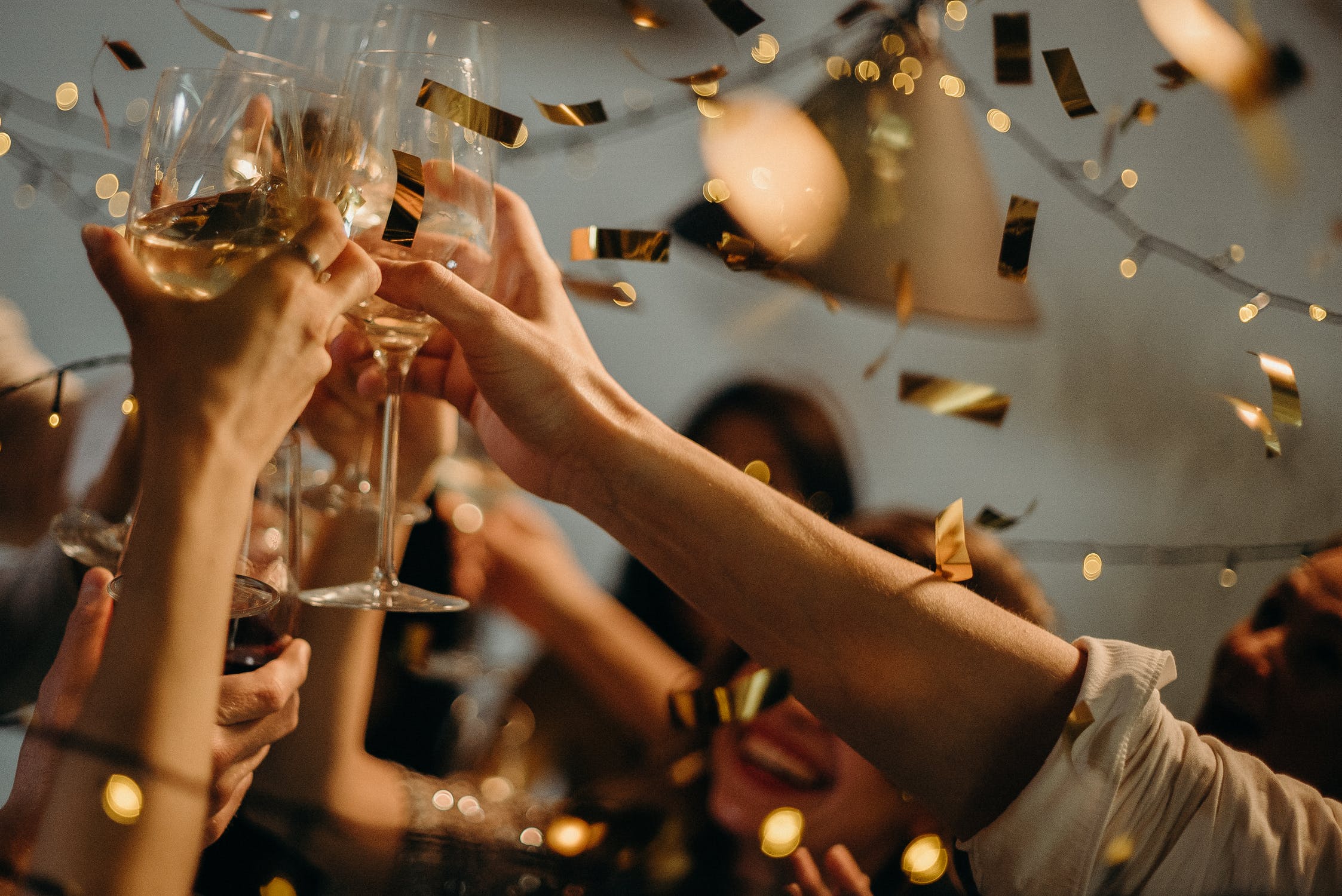 Whether it is a conference, birthday party, wedding, or even a baby shower Southern Cinderella's has the experience, reliability, and equipment to clean up anything when it's all over. We know chaos, confusion, and common messes, ranging anywhere from spilled drinks to dropped food and lots of crumbs, come with any type of event. There no shortage of common mishaps that are left at these venues during special occasions.
Request Quote
Cinderella's Initial New Customer Cleaning Guide
Move In | Move Out, Deep & Spring Cleanings
Let's get your home back to SPARKLING clean! This cleaning is intended to get your home up to our cleaning standards and ready for regular service. We recommend a Deep Cleaning when we start a new home - then at least 2x throughout the year to rid your home of hiding dust and dander. If you have your day to day cleaning under control, our Cinderella's can do the really dirty work. We have a variety of A La Carte services from oven cleaning to interior refrigerators and freezers to ceiling fans and baseboards. Let us help you make your home sparkle again!
Ceiling fan blades hand washed or wiped (if reachable)
Light fixtures (hand washed in place / not removed)
Cobwebs removed
Blinds & shutters wet wiped with cloth
Moldings & wood work, window sills & lock ledges hand washed
Baseboards hand washed or wet wiped
Lamps & lamp shades dusted or vacuumed with attachment
Pictures & knick knacks hand wiped
Furniture hand wiped
Top of refrigerator hand washed or wiped
Inside microwave cleaned & sanitized
Stovetop & drip pans scrubbed
Wash all interior / exterior cabinets

Interior cabinets must be emptied prior to cleaning

Wash all doors
Wash all light switch plates
Wash countertops & backsplashes
All sinks scrubbed, sanitized & disinfected
Clean backsplash in kitchen
Clean glass mirrors
Clean glass slider doors
Clean interior window glass (within reach)
Exterior appliances cleaned & polished
All glass mirrors hand wiped
All bathroom counters & fixtures cleaned & sanitized
Empty all wastebaskets

(does not include construction)

All beds made & staged
Stairs (vacuumed, wood washed)
Floors (vacuumed & mopped)
Vacuum couch (cushions removed)
Vacuum couch cushions
Clean interior glass windows within reach
Clean glass sliding doors
Special Notes: We do not climb higher than a 3-step ladder. Higher items will be dusted with an extension duster. Please allow for some dust resettlement after we leave, we try to limit the dust in the air but cannot prevent this entirely. WE DO NOT MOVE FURNITURE, but we will try to reach visible areas by hand or with an extension duster! We offer a 100% SATISFACTION GUARANTEE. All that we ask is that you contact us within 24 hours of your cleaning and we will gladly return to reclean any areas that may have gone overlooked – free of charge. We do not offer refunds or discounts. *Remember: Change your filters every 3 months.
Cinderella's Other Cleaning Services
Clubhouse Cleaning
With over 15 community clubhouses stretching from Pawleys Island, Litchfield, Murrells Inlet, Myrtle Beach and Carolina Forest chances are our company is ready to take on your clubhouse! From pool lounge furniture to public rest rooms, game rooms, ballrooms, movie rooms and fitness centers ~ we have got you covered!
Add these to your service with 48 hours notice
A La Carte Menu
Imagine never having to do any of these annoying tasks ever again!
Our Cinderella's are here to help!
Interior of Fridge: $50
Remove all food contents, wipe down shelving & inside drawers, re-organize
Interior of Freezer: $50
Remove all food contents, wipe down shelving & inside drawers, re-organize
Interior of Oven: We do not offer this service
Garage: Pricing TBD
Remove cobwebs, dust baseboards and sweep out the garage floor
Screened in Porch: Pricing TBD
Remove cobwebs, wet wipe window sills, sweep and mop the floor
Magic Wand Disinfection Treatment: $200 (up to 3,000 sq. ft.) *By far our most popular service! Disinfect your ENTIRE home with our Magic Wand cleaning system! 100% non-toxic, safe for all ages & pets. Kills mold, mildew, COVID-19, SARS, H1N1,   The FLU, NOROvirus and much more – all without leaving a sticky residue! *Magic Wand recommended 1 per quarter!
Interior Window Cleaning: Price is determined by the size of your home. Service starts at $100 Using a damp cloth, we'll wipe the inside of the windows removing any smudges & build-up throughout the home. Note: We do not clean exterior windows and can only wash interior windows within the reach using a 3-step ladder.
Patio Furniture Wiping: Full set (table & 4 chairs): $50
Your patio furniture will be thoroughly cleaned & wiped to include not only the top surfaces but all legs & bases of your furniture as well. *PERFECT FOR AFTER POLLEN SEASON!
Entry Doors: $10 per door
We'll hand wipe away all finger prints, dirt smudges, cobwebs & accumulated grime to get the front of your door sparkling clean again!
Dish Washing: Price determined by number of dishes – Service starts at $25
Leave us a sink full of dished & return home to an empty sink! We'll wash & dry all dishes & neatly leave them on your counter.
For your safety, we do not go inside cabinets to put away dishes.
We reserve the right to increase aforementioned services at any time (you will be notified in advance). If you'd like to add any of these services to a scheduled visit, please contact our office, preferable 48 hours prior to your scheduled service. From there, the extra service(s) will be added to your visit and charged accordingly.
SCHEDULE CHANGES & CANCELATION POLICY
Cancelation Fees:
If you wish to cancel or reschedule a cleaning appointment, kindly provide at least 48 hours notice, excluding weekends. We must adhere strictly to this policy in order to prevent lost wages for your Cinderella's.
Part I: If a cleaning appointment is canceled and less than 48 hours is provided, or if the cleaner is unable to enter your property the day of your appointment, a cancelation fee of 50% of your quoted rate will be applied.
Part II: All customer cancelations will also cause the rate of your next cleaning to increase – on average by at least 25%. For example, if you are serviced weekly and you skip a service, you will have to pay the bi-weekly rate for your next cleaning. Or if you are serviced bi-weekly and you skip a service you will pay the monthly rate for your next cleaning and so on.
Rescheduling Fees:
If a client attempts to reschedule with less than 48 hours notice, rather than cancel AND if the new date is available within the next 3 days of your original scheduled date  – there will be no additional charge. Unfortunately, all rescheduled cleaning appointments are not guaranteed and are based on availability. We'll do our very best to accommodate you but your understanding is appreciated.
ALL CANCELATIONS MUST BE SUBMITTED BY EMAIL. OUR VOICEMAIL DOES NOT GET CHECKED ON WEEKENDS AND OUR OFFICES ARE CLOSED.
TO AVOID CANCELATION FEES, PLEASE EMAIL ANY CANCELATIONS OR RESCHEDULES TO THE EMAIL ADDRESS BELOW. 
Email: Office@SouthernCinderellas.com 
Office: (843) 314-5155 
Office Hours: Mon-Thurs 8:30am – 4:30pm
Friday: 8:30am – 3:30pm
Saturday and Sunday: Closed